Mar 3, 2011 Author: Tabi | Filed under:
Art
These are the Cozy bedroom interior designs. As you see the various pictures of bedroom space. This modern bedroom interior have a dark colors and wood for your furniture. And the other room is come with layer different size of cushions and choose the ones that give you the right sense of well-being moment. This bedroom gallery provides the complete furniture to create bedroom. Many inspiration there for anyone who want to remodel the bedroom.
Mar 1, 2011 Author: Tabi | Filed under:
Art
The 60th Annual Pakistan Flower Show took place this week in Karachi at the Sea View Park. Running this week till 27 February, the show ushers in the spring season with a wonderful variety of plant and flower exhibits, garden decorations, and artistic installations.
The show is organized by the Horticultural Society of Pakistan and is being enthusiastically attended by people of all ages, who are treated to many creative ideas and stalls such as "Mom's Garden" organic farming, flower arrangement exhibits by Ikebana and the Floral Arts Society of Pakistan, as well as an exhibit by the Pakistan Bonsai Society.
The large and vibrant show features dozens of different exhibits and stalls and is bustling with colors and creative ideas, making it a pleasant and lively attraction as well as a fitting celebration of the spring season. – Photography and text by Nadir Siddiqui
Feb 16, 2011 Author: Tabi | Filed under:
Art
,
Fashion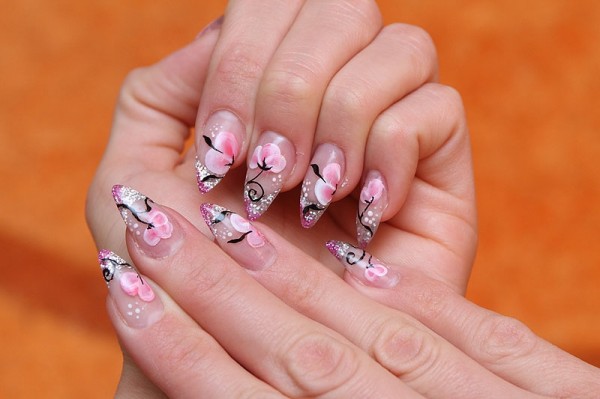 Nail art is one of the latest crazes among youngsters nowadays. They can pick or choose any design they want that suits their preferences and their lifestyle. Hence, most of girl teenagers are spending their time at a nail salon. Nail art is the practice of painting decorative designs on your fingernails. It is a fun way to brighten up your everyday appearance or embellish a special occasion getup. This dash of style definitely will help to complete any outfit and truly show the personality of anyone who holds it. There are a variety of art designs available on your favorite nail salon ranging from simple and understated to trendy and outrageous designs. For example, you could choose to paint dots, flowers or you could put stickers on your nails for a get-together or spell out the name of your favorite celebrity or band or it could even be your name.
Jan 2, 2011 Author: Tabi | Filed under:
Art
,
Indian Jewelry
,
Modeling
Indian jewelry considered most beautiful jewelry in the world. It boasts a number of colorful precious stones, which are quite artistically engraved upon the metals. These metals are of various designs and kind. These mix to create an elaborate and authentic look, which is hard to pass by. You are sure to give a glance to it. Like its tradition, Indian jewelry also boasts of its different branches. For example the Kundan jewelries are available in a variety of forms like earrings, bracelets and sometimes in simple designs. These jewelries are work of the artists from Rajasthan.
Dec 1, 2010 Author: Radek | Filed under:
Art
,
Fashion
,
Pakistani Girls
Bridal Couture Week 2010 was held in Lahore Pakistan on 26 to 28 November. Bridal Couture brought to you by Style360 in association with J&S. On this three days mega event shows the different styles of Bridal dresses, makeup, jewelry etc.. Below are some Couture Week 2010 Press Conference photos.